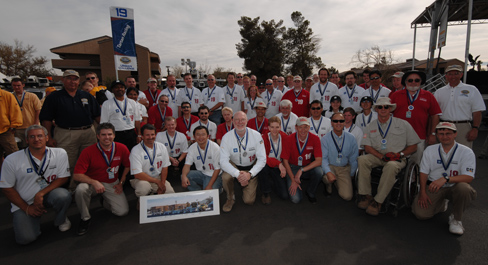 Carnegie Mellon University, home of the world renowned Robotics Institute, in conjunction with General Motors Corporation, the world's largest automotive company, are united as Tartan Racing to win the Urban Challenge.
Red Whittaker serves as team lead for the Urban Challenge 2007. Premiere researchers from the Robotics Institute faculty are united as members of Tartan Racing. The longstanding Carnegie Mellon-GM Collaborative Research Lab brings hardware integration and system engineering skills to the team.
Chris Urmson, the team's technology leader, directs a team of world-class researchers, who have united to succeed in this competition. These include Tony Stentz, Martial Hebert, John Dolan, Bryan Salesky, Raj Rajkumar, Dave Ferguson and Paul Rybski from Carnegie Mellon and Varsha Sedakar and Bakhtiar Litkouhi from General Motors.
Other partners include Caterpillar, Continental AG, Intel, Google, Applanix, TeleAtlas, Vector, Ibeo, Mobileye, CarSim, CleanPower Resources, MA/COM, NetApp, Vector CANtech and Hewlett Packard.
---
Joshua Anhalt
Joshua is a third year graduate student working on his Master's Degree in Electrical and Computer Engineering. His bachelors degree was completed in Electrical and Computer Engineering, also at CMU. He considers himself a "mad electrical hardware hacker" with experience integrating microcontrollers and FPGAs with a full spectrum of sensors including magnetic, optical, and audio. Joshua is also competent in C, C++, Java, and Perl.
---
Hong S. Bae
Dr. Bae has received a MS and PhD from Stanford University, and a BS from University of California, Berkeley, all in Mechanical Engineering. He is a senior reseach engineer in Chassis Control Systems group at General Motors R&D, Warren, Michigan. Before the Urban Challenge, he worked on developing control algorithm for adaptive cruise control.
---
Drew Bagnell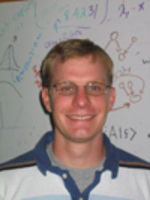 Dr. Bagnell has a Ph.D. in Robotics from Carnegie Mellon University, with expertise in machine learning and Perception. He was Perception and Learning Lead for UPI (DARPA) and co-pi for Learning for Locomotion (DARPA).
---
Chistropher Baker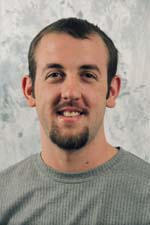 As a function of recent and rapid advancements in technology, real-world application domains are now becoming accessible to robotic systems. The first and perhaps most important problems posed to robots will be those involving environments that are unpleasant, dangerous, or completely impossible for a human worker to endure. I am pursuing the challenges surrounding the design, construction, integration and ongoing development of robotic systems for operation in otherwise inaccessible and/or hazardous environments. Specifically, I am researching hardware and software architectures and systems that enable robust, reliable and safe operation in difficult and uncertain environments.
I also maintain two responsibilities within the Robotics Institute: I manage the FRC Electronics Lab and am the current developer of the CMU 1394 Digital Camera Driver.
---
Bob Bittner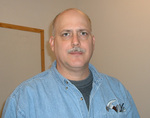 Mr. Bittner is a manufacturing engineer with an extensive background in developing prototypes and innovative manufacturing processes. He has served in the Army's mechanized infantry and also in the Navy's Nuclear Submarine Force. Bob has qualified in both nuclear and "submarine-safe" quality assurance. He has been instrumental in the development of a green-field, power-transmission prototyping group where he served as Director of Operations. Past transmission prototyping operations included roles on Segway and the IBOT Wheelchair. Many, many years ago, Bob was an assistant foreman for the LTV Equipment Repair Dept at what is now Robot City. For his second tour here, he will act as Test Lead for Tartan Racing.
---
Thomas Brown
Works for GM R&D Center in Warren, MI, and has more than 23 years of experience building experimental vehicles. Previous projects include Travtek, Freedom Hybrid vehicle, StabiliTrak, Automated Highway (Demo 97), ACAST FOT, V2V (Vehicle-toâ Vehicle communication), and many other intelligent highway projects.
---
George Clancy
Mr. Clancy has a B.S. of Electrical Engineering and will be the Vehicle Build lead for Tartan Racing. He has worked with vehicle builds of over a 150 vehicles with applications in Safety, Chassis, Powertrain and other areas. Most relevant vehicle builds included several GM semi-autonomous vehicles, 15 fully-automated vehicles for the Automated Highway Systems (DoT) project, and 14 vehicles equipped with radar based Forward Collision Warning and Adaptive Cruise Control systems for the ACAS-FOT project (DoT).
---
M. N. Clark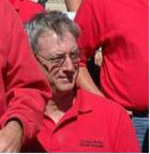 Clark contributed in systems engineering, field testing, and mapping with the CMU Red Team for GC04 and GC05. He is a senior systems engineer for Harris Corporation. Clark took a sabbatical to assist the Tartan Racing team in the final months before the Nov 3 2007 race. He received his BS from Florida Institute of Technology, an MS in Technical Management from Embry Riddle Aeronautical University, and a second MS from Carnegie Mellon University. Clark has 27 years experience that include ground, sea, air, and space systems. Clark is also a distance instructor for CMU's course "Introduction to Real Time Systems".
---
Dominic Dagradi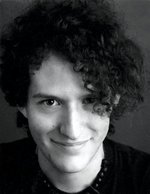 Dominic is an undergraduate computer science major with a concentration in design, human computer interaction and photography. Dominic works on video, photography, digital and print media for Tartan Racing's media image, as well as design and management of the www.tartanracing.org website.

[website]
---
Michael Darms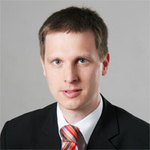 Michael is an employee of Continental. He has a dual masters degree in Business Administration and Electrical Engineering from Technische UniversitÅ t Darmstadt, Germany and is writing his PhD dissertation on sensor data fusion.
Before joining the Tartan Racing team, he worked on PRORETA, a joint project with Continental and the Chair of Automotive Engineering of Technische UniversitÅ t Darmstadt. In this project, new approaches were developed for collision avoidance and collision mitigation in automobiles. Michael was responsible for environment perception and sensor data fusion algorithms.
---
Daniel Demitrish
Sr. Research Technician with General Motors Electrical & Controls Integration Lab. Previously worked in Alternative Propulsion on hybrid electric vehicles at GM. Before coming to work for GM, Dan worked on assembly line automation for GE and as faculty member of Oakland Community College Electronics & Computer Technology Department.
---
John Dolan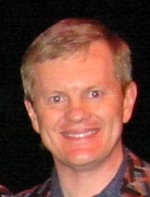 Dr. Dolan is a Senior Systems Scientist at The Robotics Institute and is leading the behaviors team for the Urban Challenge. He received his Ph.D. in mechanical engineering from Carnegie Mellon University and was PI for the Cyberscout (DARPA) and Wide-Area Multirobot Prospecting (NASA) projects and Co-I for Agent-Based Command and Control of Autonomous Mobile Robots (MARS, DARPA).
---
Dave Duggins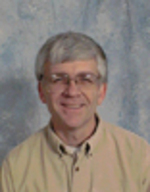 Mr. Duggins has a BSEE from Penn State University and will act as Risk Manager and Risk Tracker for Tartan racing. He was program manager for the following projects: Automated Highway Systems (FHWA), Video Surveillance and Monitoring (DARPA), Autonomous Collaborative Operations (AATD), Collaborative Technology Alliance (ARL), Integrated Collision Warning System (FTA), Human Identification at a Distance (DARPA)
---
Dave Ferguson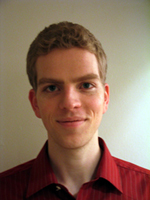 Dave Ferguson is a Research Scientist at Intel Research Pittsburgh, working on planning and coordination for single agents and multi-agent teams. Dave obtained his Ph.D. from the Robotics Institute at Carnegie Mellon University; his dissertation focused on planning for autonomous agents operating in real-world environments. Over the last year, one of his algorithms was incorporated into the onboard navigation framework of the Mars Exploration Rovers Spirit and Opportunity and is currently being used for autonomous long-range navigation on Mars. Dave was the initial software lead of the CMU Mine Mapping Project, in which an autonomous robotic vehicle successfully mapped over 300 meters of an abandoned coal mine; he is currently the Tartan Racing planning lead.
---
Tugrul Galatali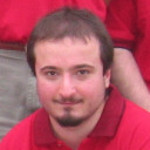 Tugrul is a graduate of New York University with a bachelor's degree in Computer Science. As a member of the Red Team for GC04/05, he developed parts of the pre-planning system, a road profiling/mapping system, did system administration on the vehicle computing and participated in onboard software debugging. He has since worked on software development and system testing a robot currently operating in the real world. His primary interest is in software that doesn't suck.
---
Michele Gittleman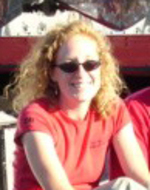 Michele handles public and sponsor relations for the team, along with other development activities. Michele was previously the Project Manager for Carnegie Mellon's Red Team.
---
Sam Harbaugh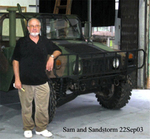 Sam served as a systems engineer with the CMU Red Team for Grandchallenge 2004 and Grandchallenge 2005. Sam is contributing as a systems engineer for the Tartan Racing team. He received his BS, MS and PhD in EE from Carnegie Tech (now CMU). He has 45 years experience with computer systems for real time process control and training simulator systems and teaches a CMU distance education course "Introduction to Systems Engineering".
sam [AT] isiusa.com
---
Martial Hebert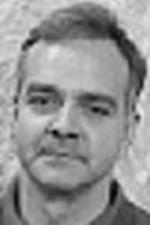 Dr. Hebert has his PH.D. of Computer Science from the University of Paris, with an expertise in perception. He is a professor at the Carnegie Mellon Robotics Institute. He was research Lead for Intelligent Control Architectures Robotics Collaborative Technology Alliance (ARL), PI for VIVID (DARPA), and lead the Perception in Urban Environments for MARS2020 (DARPA)
---
Tom Howard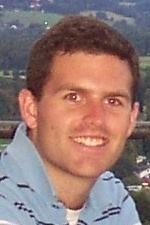 Tom Howard is currently a 3rd year Ph.D. student in the Robotics Institute at Carnegie Mellon University working on motion planning in complex environments. Tom earned an M.S. degree in Robotics from Carnegie Mellon University in 2006 and B.S. degrees in Mechanical Engineering and Electrical and Computer Engineering from the University of Rochester in 2004. His research focus for Tartan Racing centers on developing algorithms for high-speed navigation.
---
Alonzo Kelly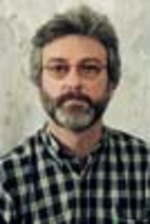 Dr. Kelly has a Ph.D in Robotics, with expertise in motion planing and simulation. He was co-principal investigator for the DARPA PerceptOR Project, as well as the principal investigator for the co-registered ladar/color imaging sensor (EOC). Mr. Kelly was instrumental in the FCS Autonomous Navigation System BIA (Boeing) and Developed Ranger motion planner on Demo II program (ARL).
---
David Kohanbash
David Kohanbash has a BS in Electrical Engineering, and is a member of the vehicle and perception teams. His primary interests are in perception and digital systems. David also works with the Lunar Rover Initiative developing lunar rovers. David can be heard saying "the difficult gets done quickly; the impossible might just take a little longer."
---
Maxim Likhachev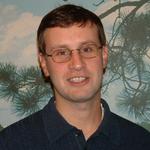 Maxim Likhachev is a Postdoctoral Fellow at the Robotics Institute. He received his Ph.D. in Computer Science from Carnegie Mellon University with the dissertation on search-based planning in large dynamic environments. Maxim develops algorithms that solve complex high-dimensional planning problems that may involve uncertainty using efficient and easy-to-implement deterministic searches. For the Urban Challenge project, Maxim works on developing several planning modules including the one that would allow the vehicle to perform complex maneuvers at a reasonably high speed.
---
Bakhtiar Litkouhi
Dr. Litkouhi has a Ph.D in Systems Science specializing in Control, Michigan State University and additional expertise in Sensors and Actuators. He is the Manager of chassis control systems group at the GM R&D Center and Program Manager of Smart Adaptive Vehicle, which integrates 12 semi-autonomous/autonomous features, in one vehicle. He was GM Chief Technologist Automated Highway Systems project (DoT). Dr. Litkouhi was a systems engineer for Automotive Collision Avoidance Systems â Field Operational Test project (DoT) which integrated radar based FCW and ACC applications.
---
Nick Miller
Nick's specialties include analysis, synthesis, and evaluation of mechanical systems. His Tartan Racing roles include implementation and testing of mechatronic devices.
---
Jim Nickolaou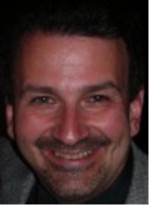 My name is Jim Nickolaou. I have 25 years of experience ranging from signal processing electronic circuit design to real- time re-tasking algorithm development for Hughes Aircraft. I have developed real-time tracking and correlation systems and written real-time software simulators for space, missile, and aircraft vehicles. My current specialty is in the area active sensors (Radar, Lidar, Vision sensors) for autonomous vehicle controls. Currently I am working at General Motors where my goal is to help produce vehicles that autonomously prevent collisions.
I received my undergraduate degree in Electrical Engineering from the University of Southern California (1985). I also have a Masters in Information Technology from Carnegie Mellon University (2005).
I am a recent recipient of several nominations, awards, and patent applications through General Motors over the last few years for applying real-time tracking and re-tasking algorithms for increased throughput. Now, I am privileged to be part of the team actively supporting the 2007 DARPA Urban Grand Challenge with GM and Carnegie Mellon University.
---
Kevin Peterson
Kevin's specialties include navigation, signal processing, and controls. He led CMU's Red Team, and he is now pursuing robotic urban driving.
---
Brian Pilnick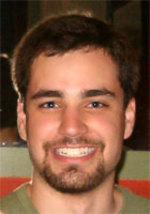 Brian Pilnick is currently a masterâ s student in Mechanical Engineering at Carnegie Mellon University. He completed his bachelorsâ degree in Mechanical Engineering, also from Carnegie Mellon. Brian is a veteran of the Red Team, where he was a member of the mechatronics and route planning teams. He has also recently worked on the Icebreaker prototype for the Lunar Rover Initiative. Currently, Brian is working on mechanical design for Tartan Racing.
---
Raj Rajkumar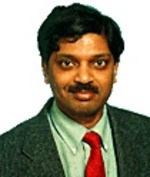 Dr. Rajkumar has a Ph.D. of Computer Engineering from Carnegie Mellon University. He is a co-Director, GM-CMU Collaborative Research Laboratory and the director of the Real-Time and Multimedia Systems Laboratory. He was PI and Co-PI for more than 10 DARPA projects on software and systems infrastructure and has chaired multiple conferences on embedded real-time systems, and more than 125 publications.
---
Paul Rybski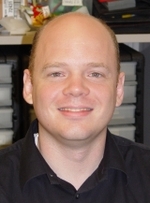 Dr. Rybski is a Systems Scientist at The Robotics Institute and is leading the perception effort for the Urban Challenge. Paul received his Ph.D in Computer Science and Engineering from the University of Minnesota in 2003. He is interested creating robots that must work safely and reliably alongside people in everyday environments ranging from personal robot assistants in the home to robotic vehicles that must share the road with human drivers.
---
Varsha Sadekar
Dr. Sadekar has a Ph.D. in Computer Science and Engineering from Oakland University and is the GM Program Manager. Dr. Sadekar is the Manager of Active Safety and Driver Assistance Systems group at the GM R&D Center. She has more than 10 years of experience in sensor selection and algorithm development leading to 360¾ safety and driver assistance applications.
---
Bryan Salesky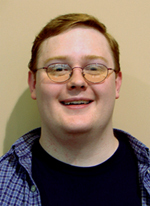 Mr. Salesky has a B.S.E. of Computer Engineering from the University of Pittsburgh, and will be the software lead for Tartan Racing. He is the lead software engineer for Carnegie Mellon's Autonomous Navigation Project. He has participated in the successful Software CMM Level 3 assessment for the National Robotics Engineering Center and designed and developed mission critical software for control systems at Union Switch & Signal.
---
Sebastian Scherer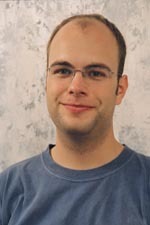 Sebastian Scherer (Basti) is a Phd student at the Robotics Institute focussing on planning and obstacle avoidance. He is currently developing the simulator for the urban challenge.
---
Ed Schlesinger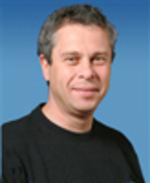 Dr. Schlesinger has his Ph.D and Masters from Caltech University, and an expertise in hardware design. He is the head of Electrical and Computer Engineering at CMU and was director GM CRL from CMU 2000-2004.
---
Young-Woo Seo
Young-Woo Seo is a PhD student in the Robotics Institute at Carnegie Mellon University. Before arriving at CMU, he received his M.S in Computer Science from Seoul National University and his B.S. degree in Computer Science from Konkuk University. He has been working on application of Statistical Machine Learning to real-world scenarios under the intelligent software agent framework. For the tartan racing project, his research focuses on the development of reliable and intelligent behavior generation for a high-speed unmanned ground vehicle.
---
Bob Shafto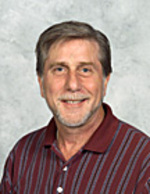 Bob spent seven years at GM R&D working on engine control software and hardware. There he designed the first Rapid Prototyping Controller for algorithm development leading to the dSpace Controllers we use today. For the past 15 years he has continued to work on advanced engine controls in the Advanced Propulsion Systems Control department of GM Powertrain where he also developed our current torque sensing technology.
---
Todd Shupe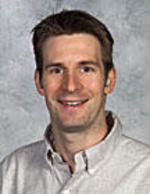 Todd Shupe has been designing and calibrating engine control systems for over 15 years. He has provided engine calibrations for all types of vehicles from small cars such as the Pontiac Solstice to Large Trucks such as the Ford Super Duty and the Chevy Silverado HD. For much of his career he has calibrated the GM products which use Small Block engines. Some of the special projects that Todd has been involved with are the ASA series stock car calibration, The Speed GT Cadillac CTSv, and various government-sponsored vehicle calibrations such as the DARPA Grand Challenge Team. Todd specializes in the areas of vehicle drive quality, engine speed control, and spark/knock control.
---
Reid Simmons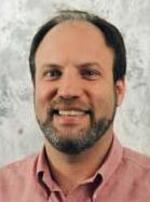 Reid Simmons is a Research Professor in the School of Computer Science at Carnegie Mellon University. He earned his B.A. degree in 1979 in Computer Science from SUNY at Buffalo, and his M.S. and Ph.D. degrees from MIT in 1983 and 1988, respectively, in the field of Artificial Intelligence. His thesis work focused on the combination of associational and causal reasoning for planning and interpretation tasks. The research analyzed the relationships between different aspects of expertise and developed a domain-independent theory of debugging faulty plans. Since coming to Carnegie Mellon in 1988, Dr. Simmons' research has focused on developing self-reliant robots that can autonomously operate over extended periods of time in unknown, unstructured environments. This work involves issues of robot control architectures that combine deliberative and reactive control, probabilistic planning and reasoning, monitoring and fault detection, and robust indoor and outdoor navigation. He has developed the IPC inter-process messaging package and TDL, a language for specifying task-level control algorithms. More recently, Dr. Simmons has focused on the areas of coordination of multiple heterogeneous robots, human-robot social interaction (including the robots Grace, Valerie, and Tank), and formal verification of autonomous systems. Over the years, he has been involved in the development of over a dozen autonomous robots.
---
Sanjiv Singh
[coming soon]
---
Jarrod Snider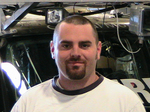 Jarrod Snider is a Controls Engineer at Carnegie Mellon Universityâ s Robotics Institute. He is currently a member of the vehicle and perception teams for the Urban Challenge and works in the areas of motion control, optimal estimation, and perception. Before joining Tartan Racing, Jarrod worked on the TugBot project in which an autonomous robotic vehicle successfully mapped 2000 acres of military test ranges identifying unexploded ordinance and radiation hazards. While working on his M.S. in Robotics at Carnegie Mellon, he was a member of Red Team where he developed drive-by-wire technologies and perception algorithms for the Grand Challenge.
---
Spencer Spiker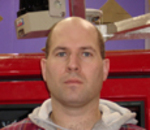 Mr. Spiker has a BS in Mechanical Engineering from United States Military Academy. He has led vehicle teams for the 2004 & 2005 Grand Challenges, and led operations and logistics for 2004 & 2005 Grand Challenges.
---
Anthony Stentz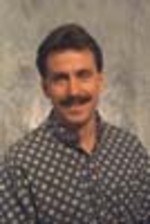 Dr. Stentz has a Ph.D. of Computer Science from Carnegie Mellon University, with expertise in path planning and Driving Behaviors. Dr. Stentz is the associate director of the National Robotics Engineering Consortium (NREC). He was the Principal investigator for PerceptOR and Co-PI for UPI (DARPA), as well as the research lead for Intelligent Control Architectures Robotics Collaborative Technology Alliance (ARL). Dr. Stentz is the inventor of the D* dynamic path planner and market-based multi-robot control techniques.
---
Josh Struble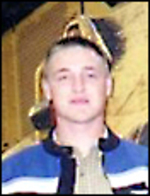 Mr. Struble has a BS in Electrical and Computer Engineering from Iowa State University, and is the Hardware Design lead for Tartan Racing. He was the Vehicle Electronics lead for the 2005 Red Team. He designed dozer/excavator automation systems at Caterpillar, is experience in embedded hardware and software systems, and developed Drive By Wire and Power systems for 2005 Grand Challenge.
---
Evan Tahler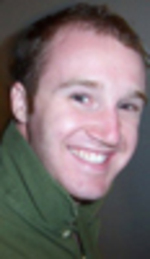 Evan is a Master's Student of Entertainment Technology at Carnegie Mellon. He has been a part of the Red Team, and now Tartan Racing as the creator of the former website, logos, videos, and other media.
Evan likes Robots.
---
Chris Urmson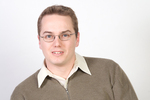 Dr. Urmson is Tartan Racing's Director of Technology. He was the principal software architect for Red Team and Red Team Too for both previous Grand Challenge races and has a PhD in robotics from Carnegie Mellon University.
---
Red Whittaker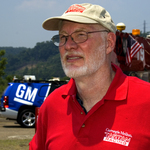 Dr. William "Red" Whittaker leads Tartan Racing. He is the Fredkin Research Professor of Robotics at Carnegie Mellon University 's Robotics Institute and the founder of the Field Robotics Center and the Robotics Engineering Consortium. He has been named Pittsburgh's Man of the Year in Technology and honored as one of Science Digest's Top 100 US Innovators. His robotics endeavors have won numerous awards including: the Engelberger Technology Award and the Laurels Award for outstanding achievement from Aviation Week and Space Technology. He is the chief scientist of Workhorse Technologies, a company that pioneers the development of mobile robots for hazardous work environments. He holds 17 patents, has advised 23 Ph.D. students, and is the author/co-author of over 150 publications.
---
Ziv Wolkowicki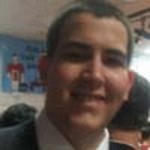 Ziv Wolkowicki is an undergraduate student at Carnegie Mellon University currently working towards his Integrated Masters/Bachelors in Electrical and Computer Engineering. Ziv has previously worked on the Lunar Rover Initiative at Carnegie Mellon developing software and drivers. He is currently working on software development for the Tartan Racing team. His interests lie in Digital Signal Processing and Embedded Systems.
---
Vincent Zeng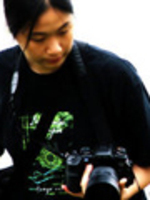 Vincent is an undergraduate creative writing major with a minor in photography, or design, or art. Is responsible for portions of photography and videography seen here as well as website design/management. Was formerly a computer science major and occasionally still thinks like one. Likes taking lots of photos and driving fast things. Builds buggies and thinks about making movies when not skipping class or sleeping. Lives at modgethanc.com."
---
Shuqing Zeng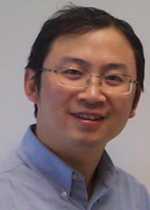 Shuqing Zeng received his PhD degree in Computer Science from the Michigan State University, East Lansing, Michigan, August 2004. He is a senior research engineer of the Research and Development Center, General Motors Corporation, Warren, Michigan. His research interests include computer vision, sensor fusion, statistical learning, and active-safety applications on vehicle. His home page is http://www.cse.msu.edu/~zengshuq.
---
Wende Zhang
Wende Zhang has a MS and PhD from Carnegie Mellon University, Electricaland Computer Engineering. He is a computer-vision and pattern-recognition expert in Electrical and Control Integration Lab at GM R&D, Warren, Michigan. He develops algorithms on road modeling using cameras and lidars for lane-marker detection and road/curb detection for Urban Grand Challenge.
---
Jason Ziglar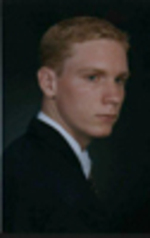 Jason is a graduate of Duke University with a bachelor's degree in Biomedical and Electrical Engineering, and is now working on his Masters of Robotics at Carnegie Mellon. While on the Red Team he developed the RADAR obstacle detection system as part of a collaborative effort between Duke University and the Red Team. He now works on software development, testing, and robot operation for the Robotics Institute. His interests lie in sensor development and Field Robotics.